About The Publisher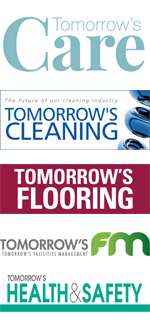 Opus Business Media is a vibrant publishing company set in the heart of Cheshire. Specialising in B2B digital publications our current titles include: Tomorrow's Care, Tomorrow's Contract Floors, Tomorrow's Cleaning, Tomorrow's FM, Tomorrow's Health & Safety, Tomorrow's Retail Floors and Tomorrow's Energy Management along with associated Yearbooks.
Our expertise is proven by the fact key personnel have over 70 years of expertise within publishing, exhibitions and conferences.
We publish primarily online, with unrivalled new media, and, when printed, we only use recycled paper, so as to preserve our environment.