You are here
>
>
Advanced Materials and Ceramics UK
ADVANCED MATERIALS AND CERAMICS SHOWS RETURN FOR 2021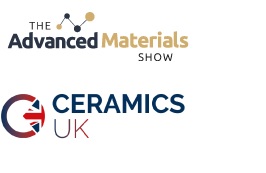 The Advanced Materials Show and co-located Ceramics UK will take place from 7th - 8th July 2021 at the NEC, Birmingham.
The free-to-attend exhibition and conference is dedicated to the innovation, design and use of high-performance materials technology and is hosted in partnership with leaders from across the advanced materials and ceramics industries.
The 2021 exhibition and four-track conference will feature dynamic sessions with the industry's technical and commercial leaders. As part of this free content, visitors will find leadership panel debates; interactive discussions on focused industry challenges; technical presentations; fireside chats and much more. The trends discussed will include innovations set to break the mould and the established tested technology making an impact. Dedicated sessions will also cover areas such as additive manufacturing/ 3D printing, composites and polymer developments, materials sustainability and environmental impacts, production timelines, commercialisation and investment, technical and traditional ceramic advances, coatings and surfacing techniques , and more.
The Advanced Materials Show and Ceramics UK will be co-located with the keenly anticipated Battery Cells & Systems Expo and Vehicle Electrification Expo, bringing together three connected industries for two days of networking, lead generation and education at the NEC Birmingham.
Alex Oliver, Event Director of The Advanced Materials Show and Ceramics UK, said: "As 2020 saw all live events being postponed due to the Coronavirus pandemic, we are very much looking forward to being back to meeting customers, colleagues and peers face to face in July at the UK's top exhibition venue, the NEC Birmingham. We are absolutely delighted with the industry-wide support we have seen for The Advanced Materials Show and Ceramics UK, from major global organisations, start-ups and thought-leaders who are helping to shape this event. The Advanced Materials Show and Ceramics UK is the only global event of its kind for business leaders, innovators, academics and researchers involved in the procurement, R&D, integration and manufacture of advanced materials."