You are here
>
>
PRESS CAFES RETURN TO CERSAIE 2021
PRESS CAFES RETURN TO CERSAIE 2021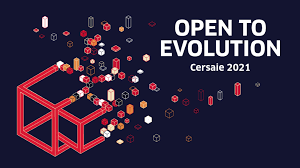 The Press Cafés to be held at Cersaie 2021 are on course to break all records. A total of 18 meetings will be held as in-person events during the five days of the show, the largest number ever. Organised in partnership with leading Italian publishing houses, the events will host discussions between industry experts and journalists on topical aspects of design and architecture as they relate to ceramic tile and bathroom furnishings.
This sixth edition of the initiative will extend over all five days of the exhibition, from 27 September - 1 October 2021, and will see the participation of the following magazines: Abitare, AD Architectural Digest, Around Water, Chiesa Oggi, DDN – Design Diffusion News, Domus, Elle Decor, IFDM, Il Bagno Oggi e Domani, Interni, l'Arca International, Design di Repubblica, NiiProgetti, Platform, QN, Suite, The Plan and Ville&Casali.
To accommodate the large number of meetings in this year's programme, they will be held at three different times of day: Breakfast Time (10.00 am – 10.45 am), Appetizer Time (12.00 pm – 12.45 pm) and Coffee Time (3.00 pm – 3.45 pm).
An entirely new feature of this sixth series of Press Cafés is the fact that they will be held in two different locations. Those held in the Media Village (services centre) will discuss topics relating to interior design, materials and bathroom furnishings, while the Press Cafés held in the Talk Room in the Contract Hall (hall 18) will explore themes relating to architecture and real estate.
The Press Cafés will adopt the same format as in previous years and will consist of 45-minute-long informal conversations between magazine editors and leading figures from the world of architecture and design. The conversations will explore a wide range of themes from different perspectives: from the new design of architectural spaces to female creativity, from design to bathroom furniture, and from wellness to sustainability.