You are here
>
>
40 for 40 in Partnership with World Land Trust
Parkside 40 for 40 in Partnership with World Land Trust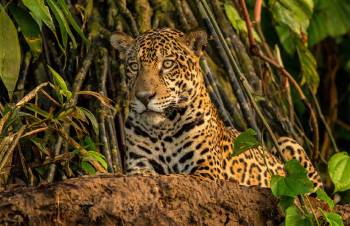 The Commercial Business Unit of Topps Tiles Plc has announced the '40 for 40' initiative, donating 40 pence per square metre of every 40% recycled content tile, in partnership with World Land Trust.
For every square metre of tiles with over 40% recycled content purchased from Parkside or Strata Tiles, the companies will donate 40 pence to World Land Trust, through the conservation charity's Buy an Acre programme that preserves crucial natural habitats.
Available on 40 ranges with more than 40% recycled content, '40 for 40' is part of a range of initiatives to reduce environmental impact with a clear ambition for the Commercial Business Unit to be carbon neutral by 2022. The partnership is part of the work of the Sustainability Council, an internal committee with the task to identify priorities and opportunities to lessen environmental impact in line with the United Nation's Sustainable Development Goals (SDG).
Brian Linnington, managing director, Commercial Business Unit, said: "We're delighted to announce this partnership with World Land Trust. The charity's crucial work is hugely important in protecting some of the world's most threatened habitats, preserving forests and wildlife through permanently protected reserves.
"Our growing number of 40% recycled content tiles give opportunity for designers and specifiers to provide projects with floor and wall tiles that have proven positive impact while also supporting the incredible work of World Land Trust through 40 for 40."
Since its foundation in 1989, World Land Trust has helped to secure more than 2,222,247 acres of threatened habitat in 20 countries. The charity pioneered the Buy an Acre concept as a way of purchasing and protecting land for conservation. It now ensures that more than 4million acres of land is managed under active protection worldwide.