You are here
>
>
Topps Tiles Head of Marketing- Commercial
TOPPS TILES APPOINTS HEAD OF MARKETING-COMMERCIAL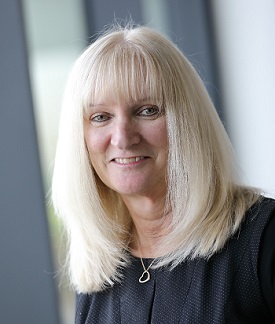 The Commercial Business Unit of Topps Tiles Plc has appointed Tina Hughan as Head of Marketing – Commercial, responsible for its design-led specification and technical tile specialist brands Parkside and Strata.
A highly experienced marketeer, Tina has a long track-record within the built environment sector, most recently as Marketing Director at Reynaers and, prior to that, ASSA ABLOY.
Tina joins the Commercial Business Unit at an exciting time of growth as it continues to develop its tile portfolio and service, including collections that look to reduce the impact of production and raw material consumption. Her success in developing marketing strategies to drive business growth will undoubtedly help the tile specification brands to continue to grow recognition.
Brian Linnington, Managing Director – Commercial at Topps Tiles Plc, commented: "We're delighted to welcome Tina to the team as the Parkside and Strata brands continue to move forward in the tile specification sector. Tina will help us with the next phase of growth as we push for market leadership by 2025, as part of the overall Topps Tiles Plc plan to supply one-in-five by 2025. Tina brings great experience to the senior team and will help guide the commercial brands, drive our marketing strategy and support the update of our processes for the future."
As Head of Marketing, Tina will be responsible for shaping the marketing strategy of both tile specification brands, managing change and linking strategic analysis to practical implementation across multi-media. She will also be responsible for activity around Parkside's Design Studios and Strata's Architectural Hubs. Tina holds an MA in Marketing and is a Fellow of the Chartered Institute of Marketing, Chartered Marketer and a member of the Institute of Digital Marketing.
Commenting on her appointment, Tina said: "I'm delighted to have joined at such an exciting time in the Commercial Business Unit's development.
"The pandemic has presented significant challenges to many of the sectors in which we operate, but it has also provided opportunity and driven focus on emerging markets. I'm sure that my experience in marketing strategies and plans will help Parkside and Strata Tiles to grow brand presence and deliver excellence."