You are here
>
>
Construction Industry after COVID-19
CONSTRUCTION INDUSTRY RALLIES IN REBUILDING BRITAIN, SURVEY FINDS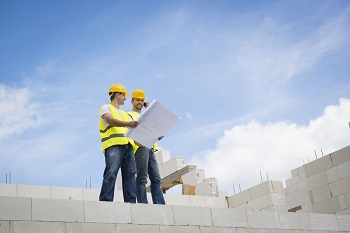 The construction industry is rallying from the aftermath of the lockdown as builders report steady workflow and recovering revenues, new research has found.
A survey of 2,000 UK construction companies by Skrap, an on-demand construction hire specialist, revealed that almost half of construction businesses (44%) reported that workflow has reached pre-lockdown levels.
The bounce is such that almost a quarter (23%) of businesses felt they would hit at least 2019 revenue levels and possibly see a 20% increase. This is despite nearly two-thirds (63%) of businesses still waiting to be paid, on average, £47,784 for work they did pre-lock down. However, this is an improvement from June 2020 when they were waiting for £157,642.
Of the work that is being done, building contractors are seeing the greatest demand from residential projects (48%) and public sector work (30%) such as roadworks and in schools. However, of those businesses seeing a partial slowdown in work, they pointed to the uncertain state of the economy which is delaying investment decisions.
Construction industry business owner Jamie Herd, MD of Lords builders' merchants, commented: "We've seen sales of supplies increase steadily over the past 3 months and orders to the end of 2020 look good, especially in London and the home counties. The government's favourable loan schemes have boosted the cash flow of construction businesses to enable them to continue their work and, overall, there is a bullish mood that work is returning to normal in the industry."
Hussain Hilli, Co-founder at Skrap, commented: "Although building activity shrunk during the lockdown, this survey provides a cautious note of optimism for the construction industry. It's not surprising this wave of optimism comes from residential work as people continue to work from home and consider their new needs. The decision to scrap stamp duty on homes below £500,000 has also got homeowners active. Government policies are taking effect and builders are benefiting but a lot will rest on how investors see Brexit playing out on the UK economy".
Boris Johnson's 'Build, Build, Build' initiative is making a difference. Almost half of builders (46%) said they had benefited from the policy announcement and were expecting more contracts from this in the next few months.
Looking ahead to the end of the year, builders fear the biggest disruption to business will be a second wave of COVID19 cases leading to another mass lockdown impacting delivery and demand of projects.