TILEPAL UNVEILS NEW BRANDING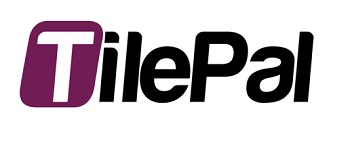 A Scottish tiling supplier has rebranded with a fresh look.
Perth-based company Tilepal now has a new appearance aimed at aligning it more closely with its parent company, the Quantum Group. TilePal joined the Quantum Group in 2019, to form part of a national group of companies which specialise in the supply of tiling and wet room products.
The new brand celebrates TilePal's new position within the group, and builds on more than 25 years' experience. The company-wide rebrand includes a new logo design, a modern website and a new detailed brochure.
TilePal understands that the demands of the construction industry are continually evolving, so the latest rebrand is part of a wider plan to ensure the company evolves in line with the Quantum Group.
The new branding signals a transformational time for TilePal, and it is hoped that the new look will reflect the sense of innovation and service the company is known for. As a forward-thinking company, every aspect of its brand has undergone a refresh, with the new website and product brochure offering customers increased convenience, with quick access to product details, videos and guides.
The new branding is a key part of TilePal's development plans and comes at a busy and exciting time for the group as a whole.

https://tilepal.co.uk